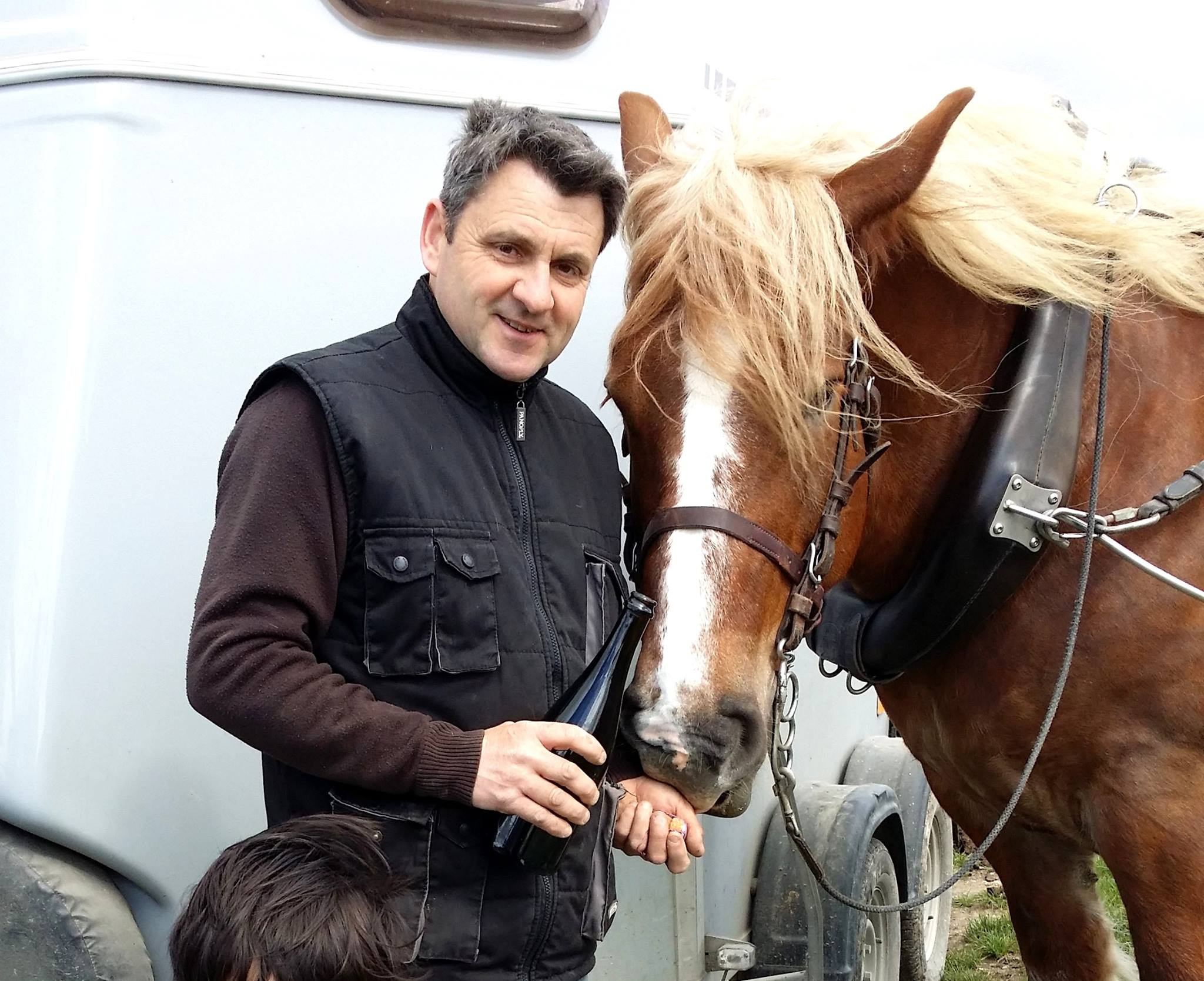 Wine producers, Real Artists!
France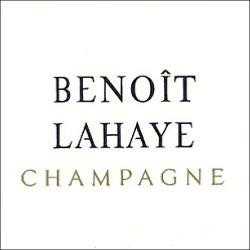 Winemakers like Benoît Lahaye lead the region of Champagne in a new era.
He is small producer-grower at the Grand Cru village of Bouzy in the famous Montagne de Reims region and a keen enthusiast of natural vinification. Benoît took over the family estate in 1993 and in 1996 he started production his own champagne wines from 48 hectares of privately-owned vineyards in Bouzy, Ambonnay, Tauxières and Voipreux. At present, Benoît and Valérie, his wife, are the most modern producers in the area of Champagne. He is so meticulous with his image that seldom has his picture taken without Tamise, his beloved workhorse with whom he works his vines. His vinification experiments are utterly insane, especially in a region like Champagne, and include clay amphorae or sulphite-free champagnes. His newly-built cellar is a combination of tradition and state-of-the-art technology. Next to an old-fashioned inspection table we find ultramodern gyropalettes and series of barrels so neatly placed that even the prestigious ChâChâteaux of Bordeaux would be jealous of. This modernization has to do with Benoît's dedication and faith to the vine itself. It is in the vineyard where he likes spending all of his time. Far from the veneration of cellar-masters and Champagne's prominent houses, producers like Benoît Lahaye change the agenda of the region by focusing exclusively on the vine and the promotion of the terroir. In 2010, his vineyard was certified biodynamic. This has facilitated grape ripeness while maintaining their explosively high acidity. In the winery, all base wines from 2012 onwards ferment solely in oak barrels with indigenous yeast and malolactic fermentation - if it takes places - is also spontaneous. On certain occasions, Lahaye's vintage champagnes would undergo second fermentation in cork-sealed bottles. Cork could add extra richness and width to the end product. Benoît Lahaye's work is much more reminiscent of the region of Burgundy than of the region of Champagne and its traditions. His champagne wines are without a doubt the best, most complex, terroir-driven and exciting wines of the region.