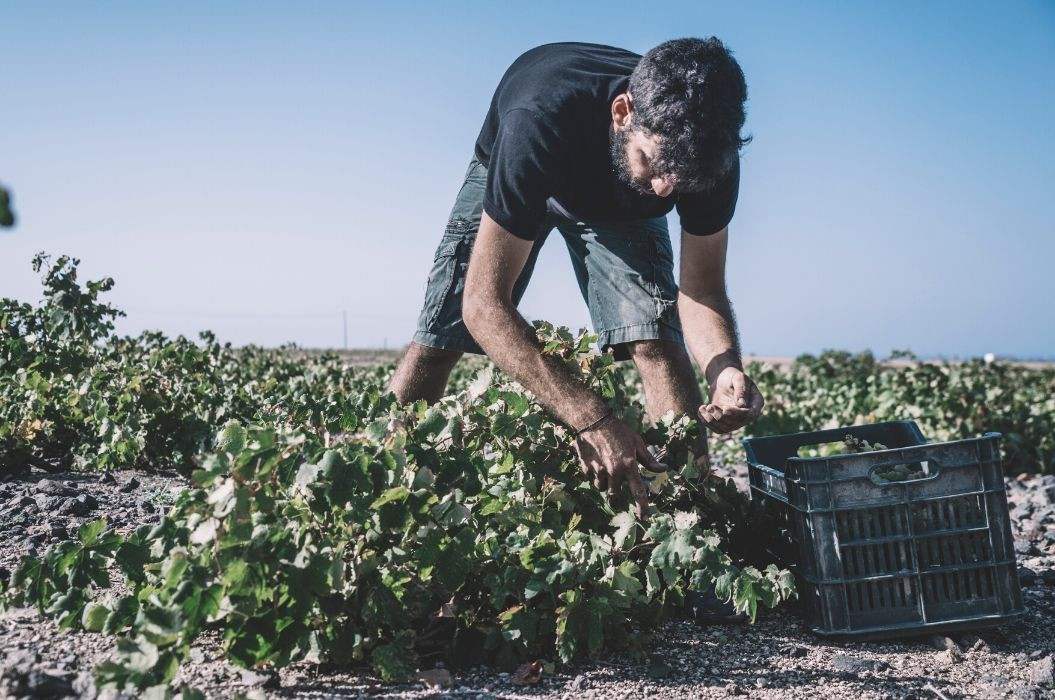 Wine producers, Real Artists!
Greece
The newest winemaking project of Santorini by the viticulturist Spyros Chrysos is based on the very old privately owned vineyards of his family in two of the most famous villages of the island for viticulture, Pyrgos and Megalochori.
Spyros Chrysos himself declares himself a viticulturist and not a winemaker, since he grew up from a very young age in the vineyards of this unique terroir.
Spyros is the 4th generation of viticulturists in Santorini and started producing his first wine next to the emblematic figure of Haridimos Hatzidakis in 2015. The total ownership of the vineyards at his disposal is 200 acres, in two of the most famous viticultural villages. Santorini, Pyrgos and Megalochori. The vines are very old with the oldest roots probably over 200 years old.

The cultivation of its vineyards in the dry climate of Santorini is organic and is done without the help of mechanical means. All work is done by hand and with the help of donkeys. Already in part of the vineyard has begun to conduct experiments based on the principles of biodynamic cultivation.
In the winery the wines are produced with mild natural vinifications, using indigenous yeasts and little sulfites. The goal is to capture as clearly as possible the uniqueness of one of the top terroirs on the planet.

From the first production crop we see an authentic expression of Santorini in the glass.
Salt, minerality, rich texture and sharp acidity in perfect balance highlight the importance of completely controlling the raw material and producing wine from your own vineyards on the island. A strong but full of nerve and energy expression of the Santorini vineyard that gives amazing promises for the future and the wines we expect from the new generation of the Santorini vineyard. Spyros in the year 2020 has not yet reached thirty but he was lucky to be born almost in the vineyards of the island.