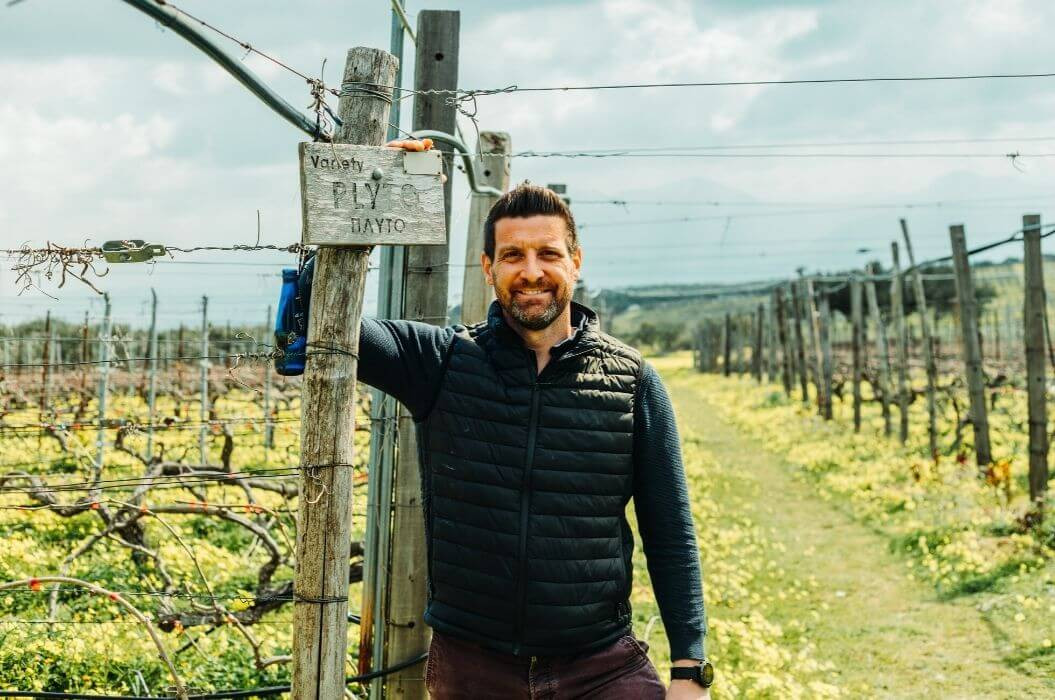 Wine producers, Real Artists!
Greece

Lyrarakis winery was established in 1966 and is located at the mountainous part of the Peza area, in the village of Alagni.
The impressive private vineyard around the visitable area of the winery lies at an altitude of 440m within the hinterland of Heraklion prefecture. Lyrarakis family continues a centuries-old tradition of viticulture and wine-making. The outstandingly-preserved 14th-century stone-built winepresses, located at a stone's throw from the winery, are proof of this unique journey in time and wine.  In the very beginning, Lyrarakis family decided to focus on the revival and rescuing of rare native varieties of Crete. Several years later, we find the winery being at the forefront of the revival of the Cretan vineyard and promoting ancient Cretan and Greek varieties. Some of them, like Daphni, Plyto or Melissaki, had been almost extinct.
Innovation and evolution are at the very heart of Lyrarakis winery endeavours. The second generation of the family is in constant search of old vineyards, given that Crete's hinterland is an endless source of old genetic material and own-rooted, often forgotten, vines.
Moreover, Lyrarakis family focuses on the revival of traditional vinification techniques and methods (e.g. the Marouvas method) that went nearly extinct. The end result is an impressive catalogue of a large variety of wines of different characteristics and styles. Our opinion is that quality is the keyword behind all of Lyrarakis wines, regardless of category or style. The single varietal wines from specific top-class vineyards highlight the distinctive character of each variety as expressed in the particular terroirs while reflecting Lyrarakis winery's philosophy. It is all about precision and purity in the way the fruit expresses itself, without any exaggeration whatsoever or need to show off. Lyrarakis winery is defining the future of Cretan wine as a major actor in the Greek wine industry.