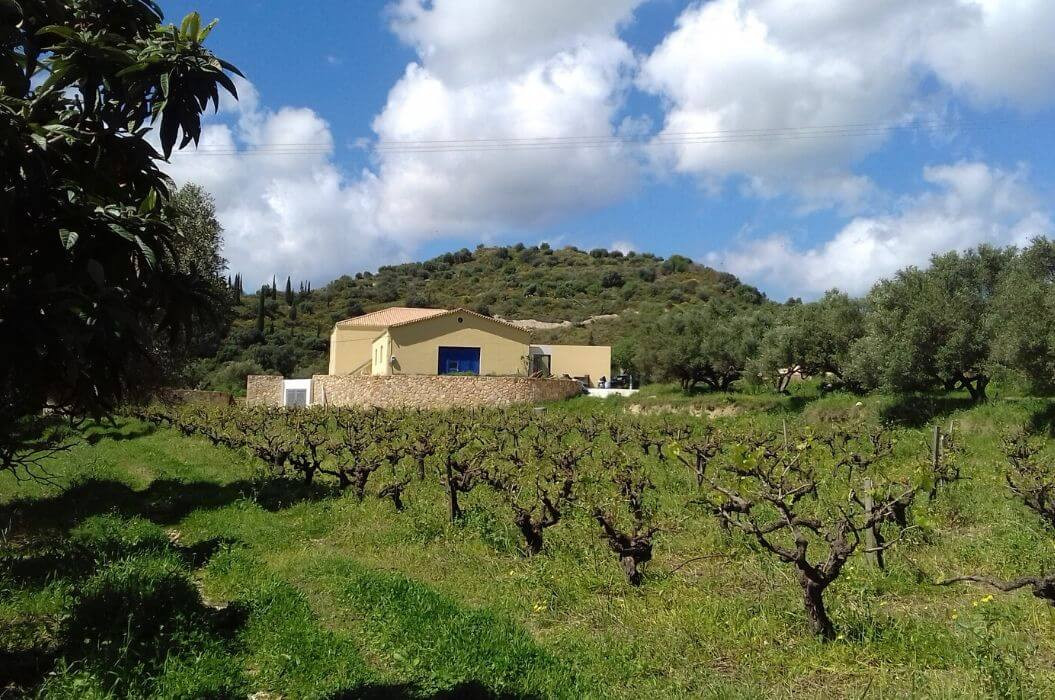 Wine producers, Real Artists!
Greece
Evriviadis Sklavos stands for all that all of us at Mr. Vertigo appreciate in Greek wine.
The breathtakingly authentic character of Sklavos winery's wines offers much more than a different wine narrative and is defined by the dedication, determination, passion and humbleness of Evriviadis Sklavos. His wines represent one of Greece's most important terroirs, the terroir of Cephalonia. Evriviadis Sklavos first entered the art of wine-making in 1997. His family comes from the island of Cephalonia. However, in the 17th century some members of his family immigrated to Odessa in the Black Sea. There, they traded and produced wine and established a large family-owned winery. The returned to Cephalonia in 1919 and it was his grandfather who planted the first vines (Mavrodaphne and Vostilidi varieties) at Paliki peninsula. Those pre-phylloxera vineyards are almost 100 years old and still bear fruits. Evriviadis Sklavos studied Agronomy and undertook to continue the centuries-old family tradition in wine-making. He found himself managing old, own-rooted, pre-phylloxera vineyards that had been planted with local grape varieties from Cephalonia such as Robola, Muscat, Muscatel, Tsaousi, Vostilidi, Mavrodaphne and other rare local grape varieties. Under Sklavos, this precious material was treated with the utmost respect through organic and biodynamic (homeodynamic) viticulture. All fermentations in the winery are spontaneous and the wines are bottled unfiltered and unprocessed with minimum added sulphites only when deemed necessary. Sklavos' discreet, non-invasive approach of the vineyard and the winery translates in ever-evolving wines of expressive clarity, intensity, energy and pulse that convey the passion, the moral values and the soul of their maker while being intrinsically linked to their land. This bond is almost metaphysical. But this is exactly what terroir is all about.