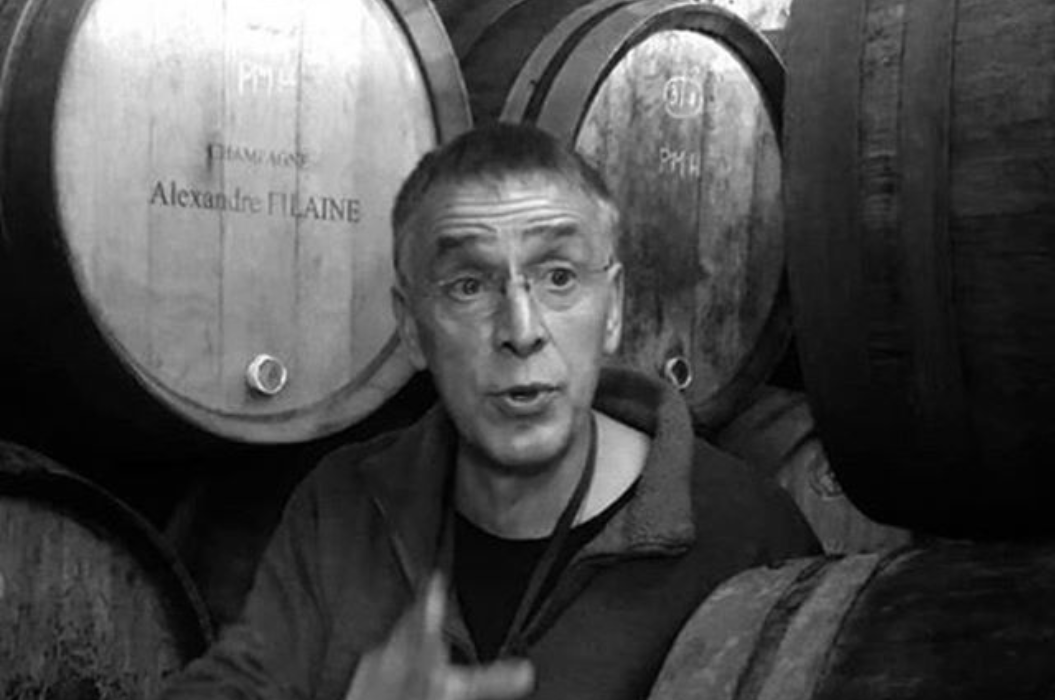 Wine producers, Real Artists!
France
The Alexandre Filaine champagne house is the definition of what we call "limited".
A goal that was voluntarily achieved by the viticulturist and oenologist Fabrice Gass in the village of Damery in Montagne de Reims.
Fabrice started making his own champagnes while still working at Bollinger House. As a house oenologist he gathered a lot of know-how and inherited some of the oldest barrels, some of them over 100 years old. He now uses these barrels to produce his own wines.
Fabrice himself is what we call an orchestra man. It cultivates, makes the winemaking, transports the barrels and manually implements the process of remuage and dégorgement, in short it is the soul of the winery. He has at his disposal only ten acres which he cultivates organically. The vineyard is divided into 8 tiny plots of land. There is no sign or even an address outside the winery. They will just open the garage door of their house and (if you are lucky) you will try some of the most exciting garage champagnes made on earth.
In the small winery-garage everything is done in a "museum" environment, since the old cutting tools and techniques it uses look like they have come out of a time machine. A time that has stopped many decades back.
The end result is lively wines, with freshness and main feature a surprisingly creamy texture.
Features that leave no doubt that these are world-class champagnes. As for production, this is really limited as it does not exceed a total of 5,000 bottles per year.